LK-RC SERIES
|P2.6|P2.976|P3.91|P4.81|P5.95|

Product Overview:
LEDlink LK-RC series is a great LED display for rental. With modular design, it's lightweight and front service for both indoor and outdoor. If you need a rental LED video wall for advertising or temporary events, this LED display will be your perfect choice. This HD LED display is available in the following pixel pitches: 2.976mm, 3.91mm, 4.81mm, 5.95mm.
---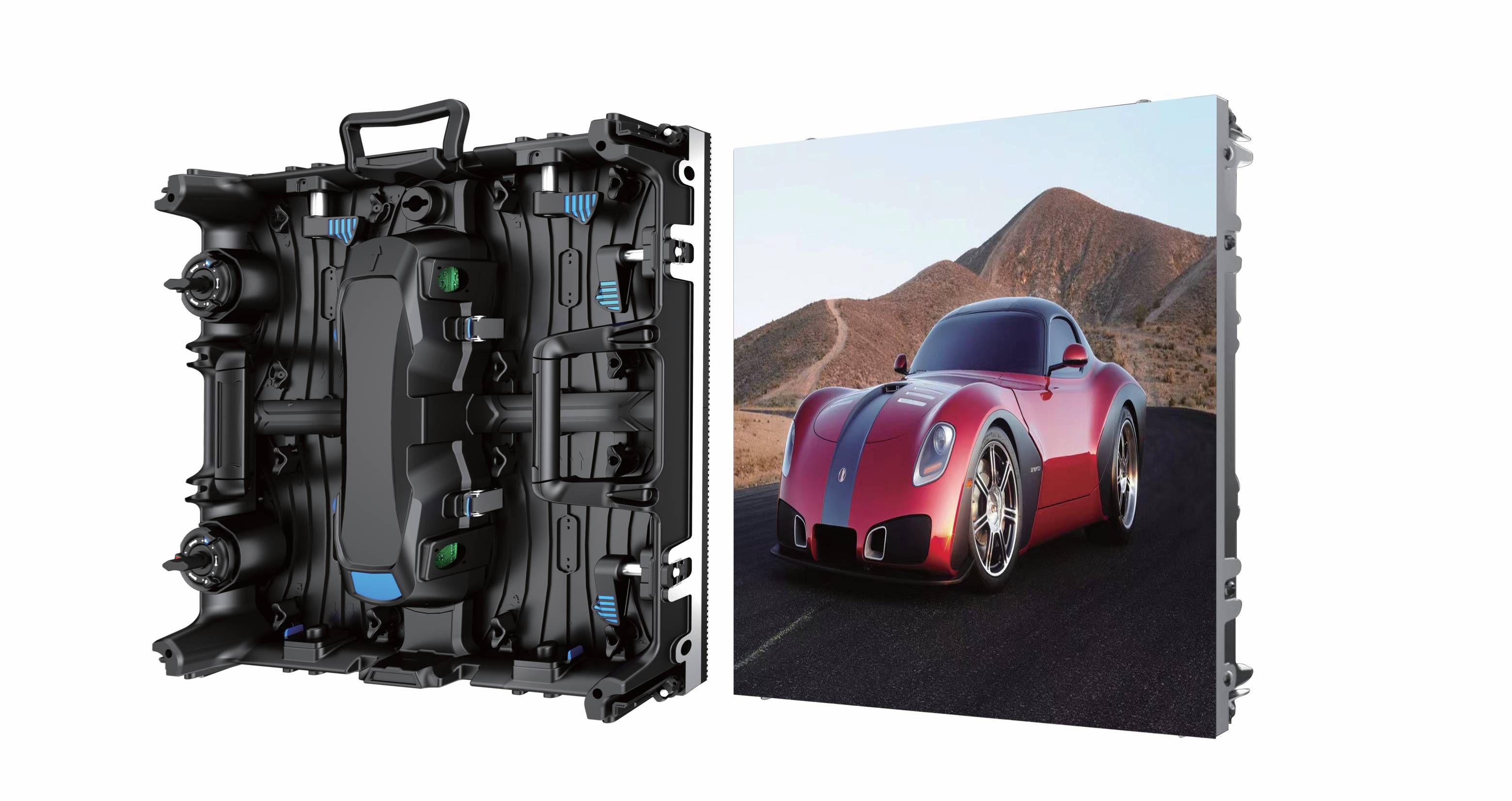 ---
Product Features:
High-performance LEDs:
LEDlink designs LED with high contrast black LED 3-in-1.
Waterproofness:
The waterproof rating is IP65, and this outdoor led video wall can be used in various applications.
Robust Driver IC:
It produces lower heat that can protect electronic components. With PWM+DES functions, this LED display is high refresh rate & grayscale and more energy-saving.
Brilliant Module Design:
250*250mm LED module is easy to maintain. And it only has one connector for better waterproofing. All corners can be protected.
Easy Maintenance:
This indoor & outdoor LED display adopts rear service with magnet.
Excellent 45 degree Cabinet design:
It's a quite nice design LED display. Its inner and out curve can be set into a circle shape.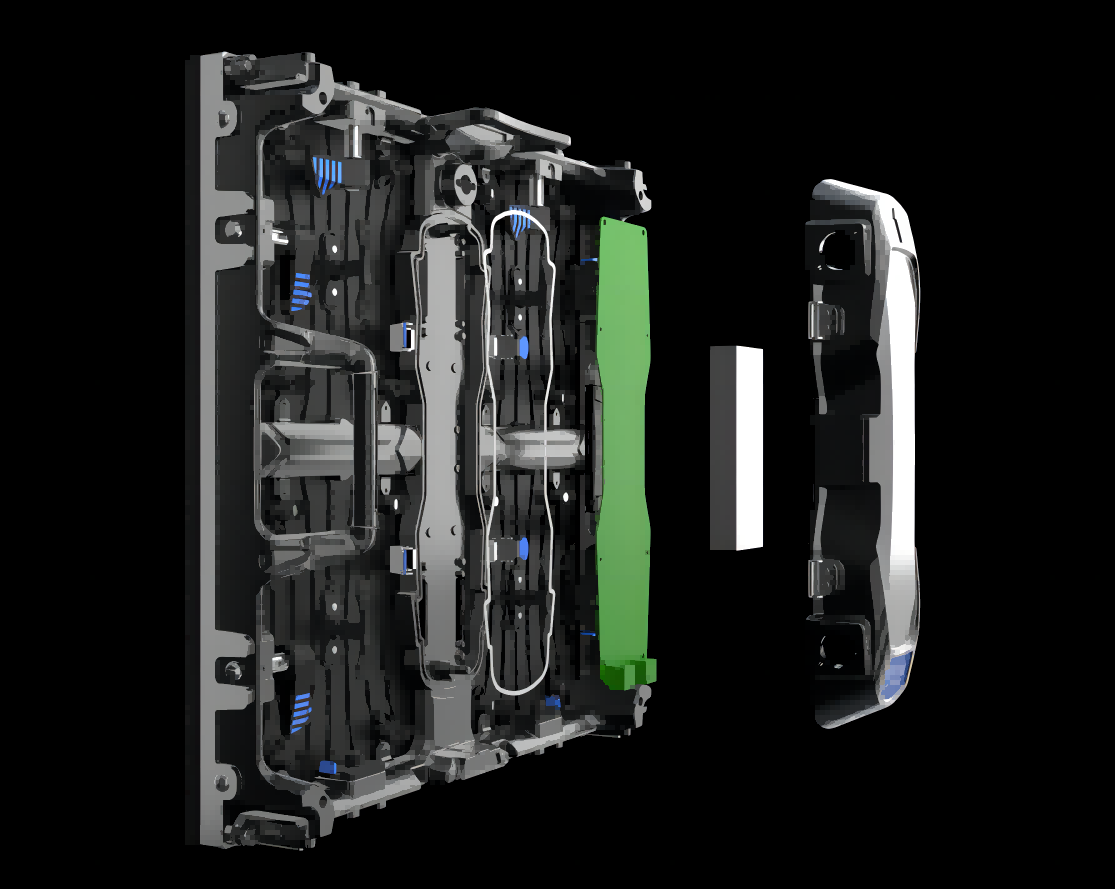 ---
Quick installation
---
Brilliant module design: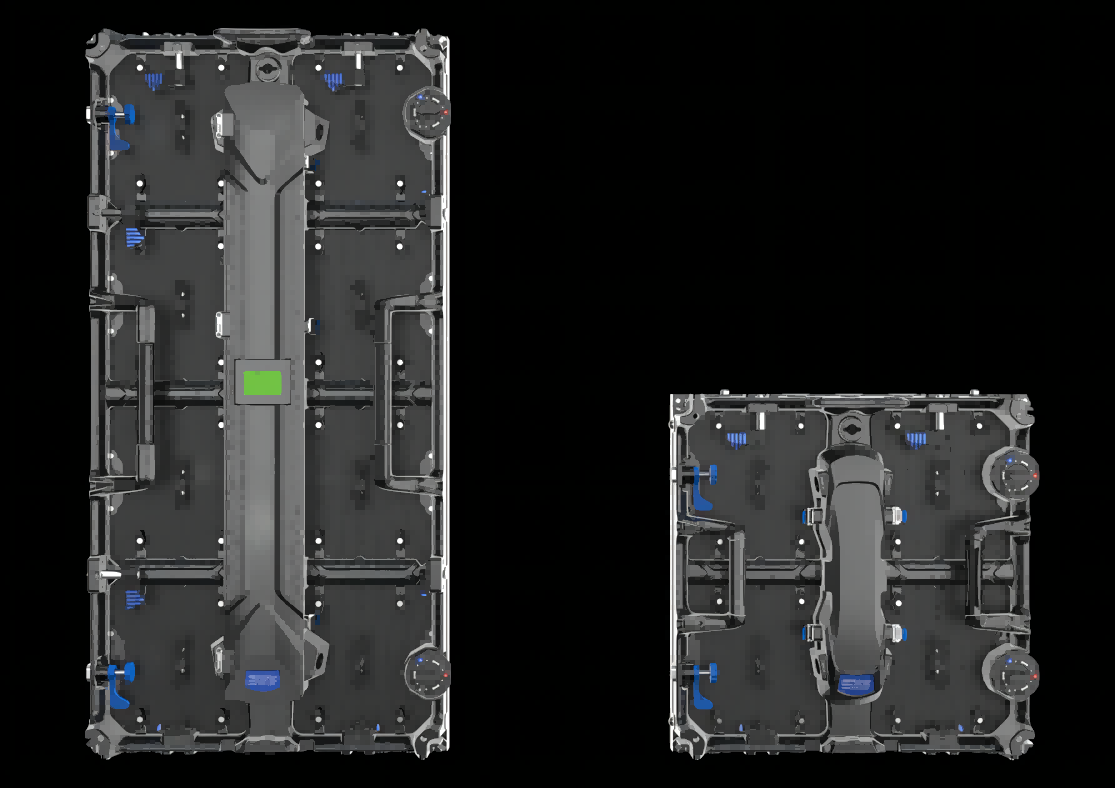 ---
Maintenance: rear service with magnet.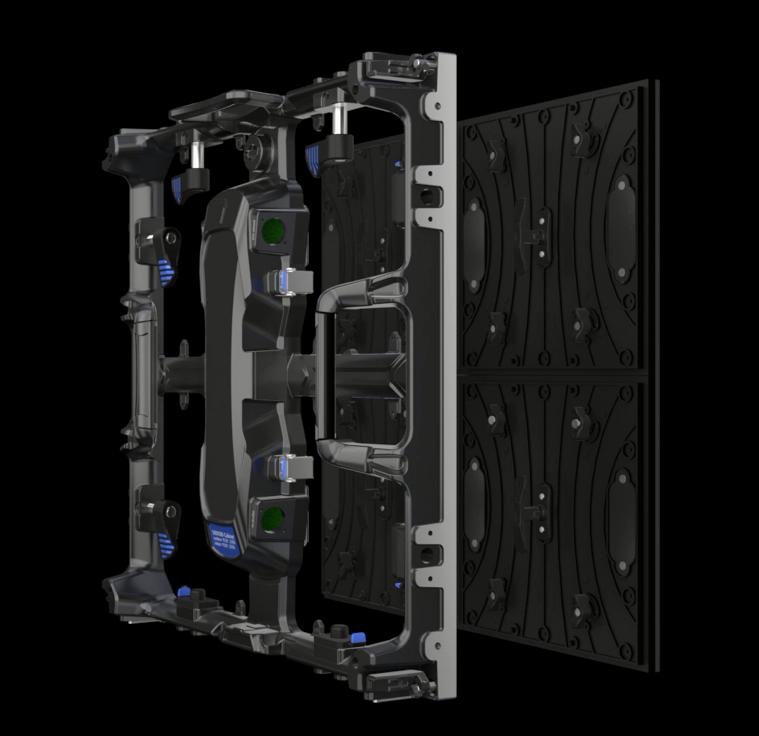 ---
Inner and out curve, can be circle shape .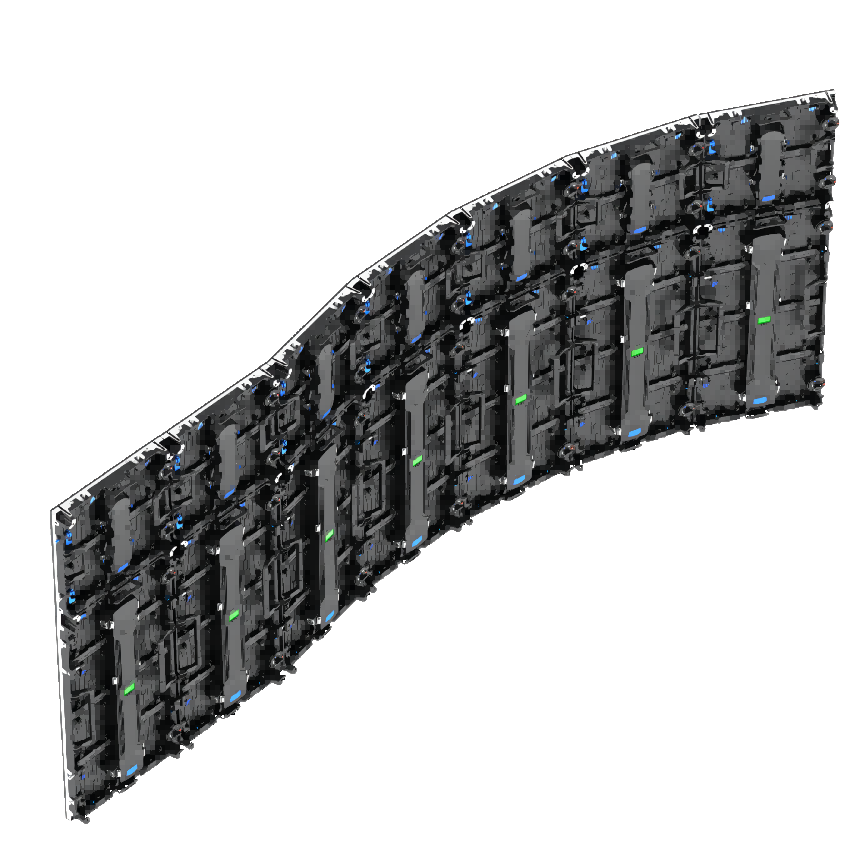 ---

Product Specification:
Here provides product specification of LK-RC series outdoor LED display and indoor LED display. If you have any questions about this outdoor & indoor LED display screen, please contact us by filling our form. Whatever you need an outdoor LED display or an indoor LED screen, we can offer you an ideal LED display solution.
---
Outdoor specifications
Items

Parameter

Pixel pitch

P2.976

P3.91

P4.81

P5.95

Dot distance(mm)

2.976

3.91

4.81

5.95

LED type

SMD1921

SMD1921

SMD1921

SMD1921

Module size(mm)

250*250

250*250

250*250

250*250

Module resolution(dots)

84*84

64*64

52*52

42*42

Driving method(scan)

1/14

1/8

1/9

1/7

Density(dot/m²)

112892

65536

43264

28224

Brightness(cd/m²)

4500

5000

4500

5000

Working voltage (V)

110/230VAC

Working temperature

-20℃-60℃

Cabinet material

Die-casting Alu

Cabinet size(mm)

500*500 or 500*1000

Cabinet weight

8-12kg

support hanging(yes/no)

yes

Best viewing distance

≥3

≥4

≥5

≥6

Maintenance

rear

Max power

consumption(W/m²)

650

700

700

700

Average power

consumption(W/m²)

300

300

300

300

Gray scale

16bits

Refresh rate(Hz)

1920 or 3840

IP grade

IP rear54/ front65

Life span(hours)

100000
---
Indoor specifications

Items

Parameter

Pixel pitch

P2.6

P2.976

P3.91

P4.81

Dot distance(mm)

2.6

2.976

3.91

4.81

LED type

SMD1515

SMD2121

SMD2121

SMD2121

Module size(mm)

250*250

250*250

250*250

250*250

Module resolution(dots)

96*96

84*84

64*64

52*52

Driving method(scan)

1/32

1/28

1/16

1/13

Density(dot/m²)

147456

112892

65536

43264

Brightness(cd/m²)

800-1500

800-1500

800-1500

800-1500

Working voltage (V)

AC220V/110V

Working temperature

-20℃-60℃

Cabinet material

Die-casting Alu

Cabinet size(mm)

500*500/500*1000

Cabinet weight

8-12kg

support hanging(yes/no)

yes

Best viewing distance

≥3

≥3

≥4

≥5

Maintenance

Rear/front

Max power

consumption(W/m²)

500

450

450

500

Average power

consumption(W/m²)

150-200

150-200

150-200

150-200

Gray scale

16bits

Refresh rate(Hz)

1920 or 3840

IP grade

IP rear45/ front54

Life span(hours)

100000