LK-SS Series
|P1.25|1.33|p1.53|p1.86|2.5|
Product Overview
LEDlink LK-SS series is a dynamic and ultra-high definition small pixel indoor LED display. Experience the true HD quality video with our full color LED display that allows you to make full use of space. Front serviceable modules make it easy to keep your LED display panel looking good. This indoor LED display is available in the following pixel pitches: P1.25, P1.53, P1.86, P2, P2.5.
High Definition -- With the leading low brightness and high gray technology, this small pixel LED display can present 5000:1 contrast ratio, high gray scale, 500-800ni adjustable brightness.
Pure Color Display --Wide color gamut, uniform color, no rainbow effect, stable radio and wide electrode.
Elaborate Design -- This indoor LED display is seamless border-less, and can be spliced infinitely. And the seam can be fine-tuned with am adjustment accuracy of 0.01mm.
Durability -- With die-casting aluminum, CNC finishing,metal heat dissipation and ultra-quiet fanless design, this small pitch LED display is quite robust,durable, and suitable for various indoor applications.
Easy Maintenance -- It supports front service maintenance and the module can be taken out by front.
---
Indoor 640X480mm Frontal Service led display screen
New Product MA640 Series LED Display LED video wall for indoor fixed installation applications. fine pixels, perfect desgin, front service for LED power supply, cards and modules, ultra lightweight, magnesium alloy cabinet design, 4:3 ratio cabinet with 640*480mm dimension, flatness, easy to install and disassemble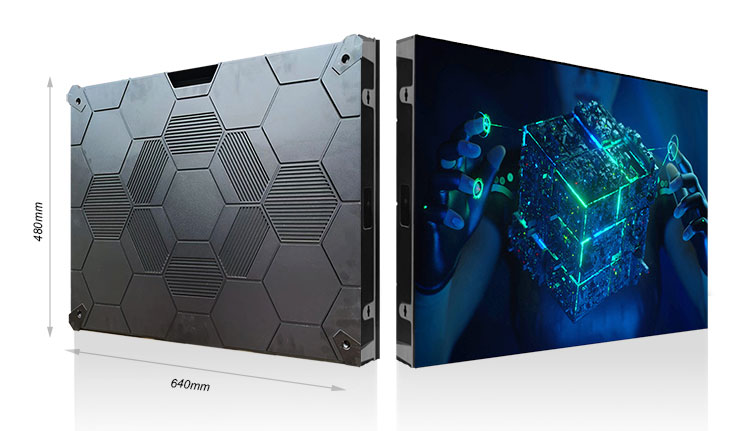 ---








Perfect Cabinet Design
Linsn 640*480mm Series LED display Product is Less weight led display with quick locks, delicate structure for easy installation without Gaps. Humanization handle bar design make you more easy to move the cabinet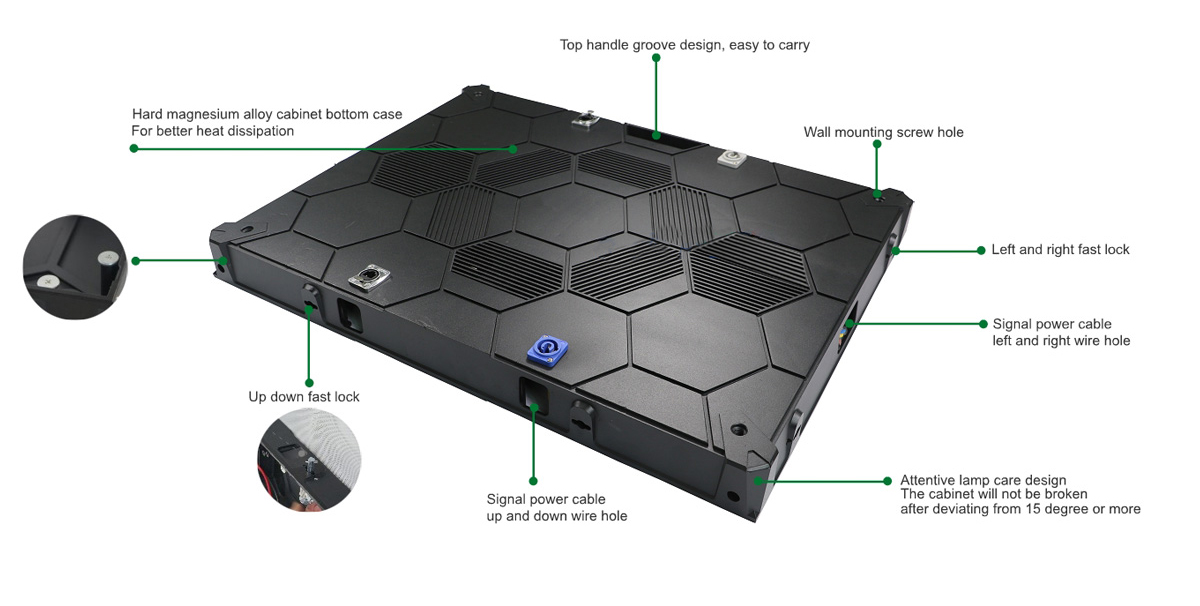 ---
Full Front Maintenance
LED display with frontal service. The magnet LED modules can be removed by tools on front side only 5 seconds.easy and convient, save you cost and labor.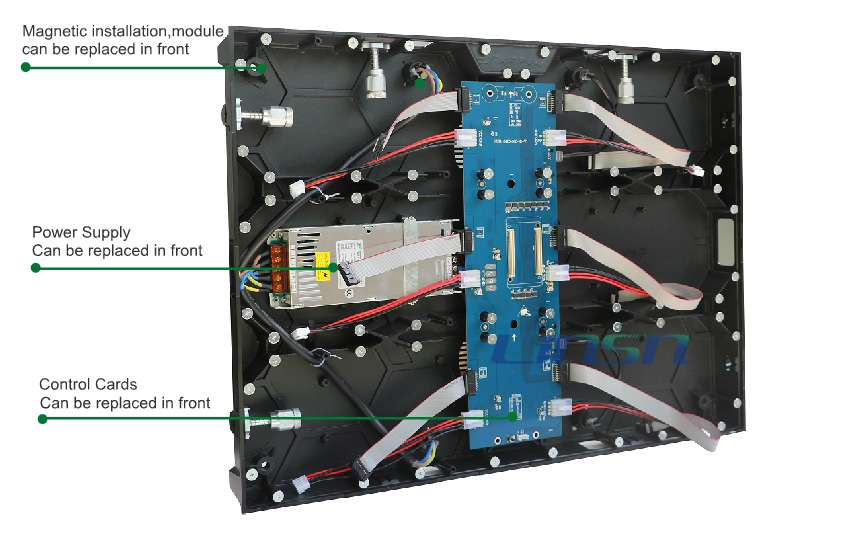 ---
4:3 Ratio Cabinet Design
MA640 Series indoor fixed installation LED Display is designed with 4:3 golden ratio,
the cabinet size is 640*480mm. specially designed for a variety of 4:3 and 16:9 LED large screens.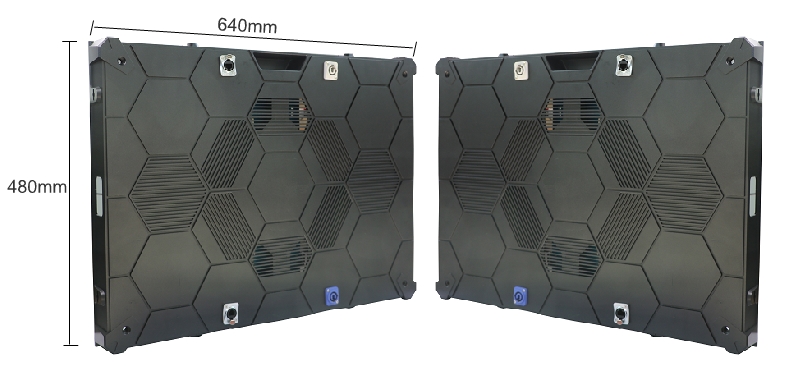 ---
Seamless Splicing, Excellent display experience
Seamless splicing design with fast locks and simplicity internal wiring, which perfectly realizes the splicing of the cabinet.
the LED display has no gaps and the LED screen is ultra high flatness.