Dooh outdoor led sign for transportation
Click: 829 Release Date: 2022-09-07 Author: admin
AIRPORT Dooh LED Sign

Details
p6 Energy-saving
320*160 module
960*960mm cabinet
5.76*2.88(m) screen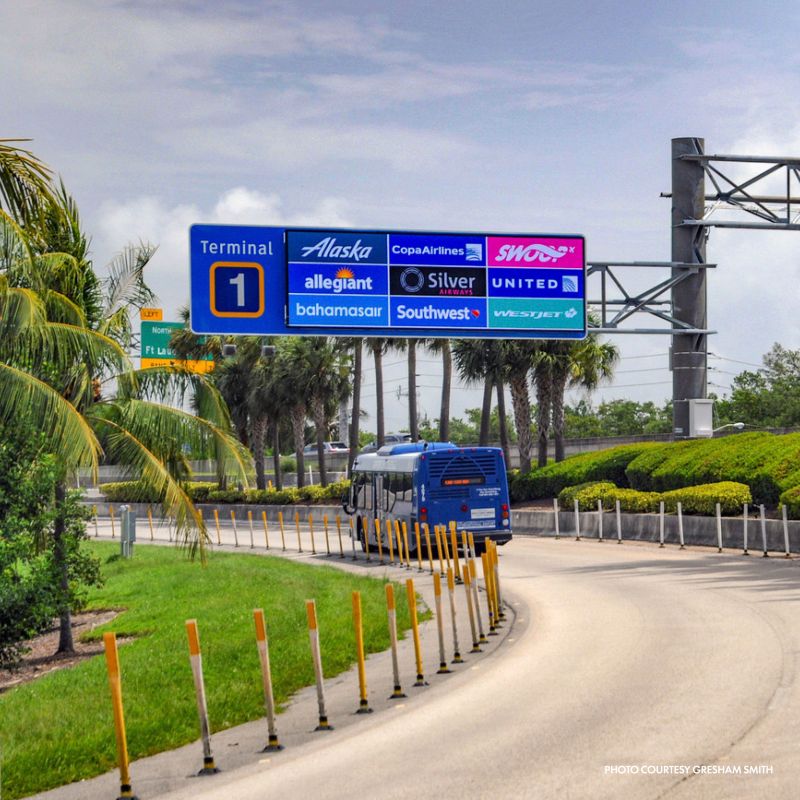 How LED Display Signs Benefit The Transportation Industry?
First, it can be used as traffic guidance screen, tell the driving where or how tp go to other paces, meanwhile it can show the traffic news to drivers. like where have traffric jam or accident.....
trasportation digital led sign have good view distance which can be seen from far away, so some sign can be used for advertisement.
secondly,the trasportation sign is durable and energy efficiecy, normally the led signage for transportation is good design for waterproof and all component should use the best one,cabinet for waterproof is veru strict,
all parts should be durable for hash weather. so if you own a digital sign for outdoor it should be well performance and no need to maintain always. and save 35% power.
last:In transportation business, it's important to send out accurate and updated messages to avoid confusions and delays in services. LED electronic message is highly programmable that any
change in flight schedule or announcement in delayed flights can reach the concerned party as soon as possible.
Conclusion: A transportation Digital LED sign can hellp to solve a lots of problems, advertisement,traffic guidance, how important news ,perfect performance in any enviroments.